Chairman of SNPTC Wang Binghua Meets with SVP of Westinghouse Electric
2014-08-22
Resource: International Dept.  
Author: Shi Fang 

3424


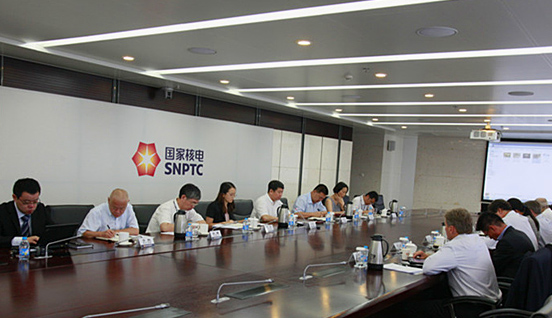 August 21, Senior Vice President of Westinghouse Electric Benjamin and President of Westinghouse Electric (Asia) visited SNPTC. Chairman Wang Binghua and CIO Guo Hongbo met with the guests.
The two parties discussed about the latest development of the main pump test of the AP1000 project, and made thorough exchange about the key elements of the project and the global strategic cooperation, etc.
Directors of Engineering Management Dept. International Dept. and Commerce Dept. attended the meeting.